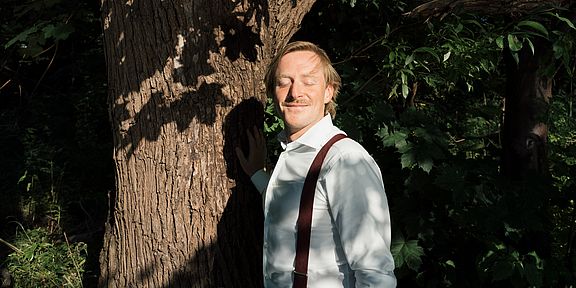 Start your career with us
The joint legal and technical teams working in our Munich and Düsseldorf offices comprise highly qualified patent attorneys and attorneys-at-law specialized in intellectual property to assist our international clients.
Patent law clerks, paralegals and secretarial staff work independently to support us in our legal consultancy work.
Our bright, modern offices in an attractive area of Munich and Düsseldorf create a motivating environment for highly specialized and focused work. A pleasant working environment with over 240 friendly colleagues, with a team spirit, flexible working hours, a wide selection of coffee, fresh fruit delivered daily and an array of employee events makes for varied day-to-day work that enhances quality of work life.
Would you like to join our team? Then send us your application and let's see if we are right for one another.
BARDEHLE PAGENBERG
Partnerschaft mbB
Patentanwälte Rechtsanwälte
Ulrika Voss
Human Resources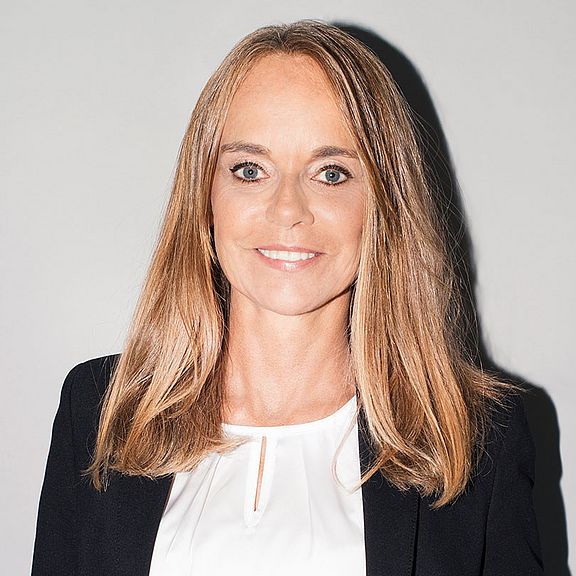 One reason I particularly enjoy my daily work is the privilege to work directly and closely with national and international clients, from small and medium-sized companies to global players. I can contribute my skills and ideas, but also profit from our team's knowledge pool and extensive experience.
BARDEHLE PAGENBERG provides a unique environment where I can contribute to an outstanding team and learn from the best. The early inclusion in relevant cases on the grant, defense, and enforcement of intellectual property rights during my vocational education, gives me the opportunity to put into practice what I learn from the outset. Additionally, I experience the high quality on which BARDEHLE PAGENBERG banks when advising clients early on.
Julia Thum
Paralegal Patent Litigation Group
I decided on BARDEHLE PAGENBERG, because the combination of the working atmosphere and the high level of expertise is unique. What is exceptional is, not only the outstanding level of professional qualification and the attractive working facilities, but also the way employees are treated: here, we are both supported and challenged.
Education for qualified jobs
We offer training for the following careers

Patent law clerks (m/f/d)
Paralegals (m/f/d)
Excellent knowledge of English is important for both forms of training. These skills are required on a daily basis when working in an international environment. The majority of correspondence with clients and colleagues is conducted in English.
The training of our patent law clerks focuses on the formal processing of patents from the application stage through to the grant of a patent in Germany, Europe or further afield.
Our paralegals are trained in cooperation with our attorneys-at-law, who particularly deal with patent litigation, but also handle trademark and design cases. In the course of their training, trainees particularly learn to prepare and submit complaints, to issue briefs and to reliably record time limits and dates for hearings.
All trainees also support our lawyers with general office work, with managing files (in both digital and paper format) and in corresponding with clients and colleagues from all over the world.
Our trainees are generally assigned to the department of the patent attorney or attorney-at-law training them. However, they also go through the firm's other departments and gain an insight into the department responsible for centrally recording time limits, the department responsible for managing annuities for IP rights and the general administration departments (Accounts, Marketing, Purchasing/Facility Management). As a result, you will acquire a broad range of legal, technical and linguistic here.
Besides attending a course at a vocational school, our additional internal lesson each week will prep you well for your interim and final examinations.
Munich
Ausbildung zum Rechtsanwalts-fachangestellten (m/w/d)

Munich
Ausbildung zum Patentanwalts-fachangestellten (m/w/d)

Family and career
At BARDEHLE PAGENBERG, it is easy to combine family and career.
Our experience with regard to maternity leave, parental leave and flexible working hours makes it possible to arrange our employees' working hours according to their needs.
Tanja Askar
Patent Law Clerk
As a working mother, it is a huge relief to have such an accommodating employer.
Tanja Askar gives an account of her experience of maternity leave, parental leave and flexible working hours at BARDEHLE PAGENBERG:
"I have been working for BARDEHLE PAGENBERG as a patent law clerk since March 2000 — part time to begin with and then full time after I completed my additional training as a foreign language correspondent.
I learnt a lot in the following years and had the opportunity to acquire new skills as part of a dynamic team — and to have fun in the process!
In February 2013, I went on maternity leave and then took parental leave. The personnel department's knowledge and experience, with their support and advice on all work-related aspects of this subject, stood me in good stead.
The partner of the firm responsible for me was really accommodating when I came back to work a year later, allowing me to continue in a part-time capacity, which made everything so much easier for me. As the childcare situation in Munich proved to be quite difficult, my employer allowed me even greater flexibility in that I was able to arrange my part-time hours according to my needs. As a working mother, it is a huge relief to have such an accommodating employer."
Our working environment in Munich
Our office building offers space both for focused work and for casual conversation and relaxation. You will find bright, modern offices here — with both single and shared offices. We are dealing in substance with an area of law whose subject matter relates to state-of-the-art technology and so we are committed to fulfilling our aspiration of keeping up with the latest technology in our work place: PCs and software for digital file management, computer monitors, telephone systems, video conferencing, Skype for Business — all our technology is up to date.
Besides a tea kitchen (providing tea, coffee and fresh fruit) on each floor, we also have a friendly cafeteria on the first floor, giving access to an inner courtyard. Table soccer is also available as a form of relaxed teamwork outside of 'real' work. The conference floor with its meeting rooms, training facilities, lounge area and extensive roof terrace is a particular highlight. This floor is frequently used for meetings, get-togethers and for the firm's events.
We are well connected with the U4 underground and various bus lines just around the corner. We are also well provided for at lunch time with a supermarket, the Käfer delicatessen, a number of small restaurants and the canteen at the Prinz Regent Theater just opposite.
Here you can pursue your career in comfort!

Our office in Düsseldorf
The firm's premises in Düsseldorf offer bright, modern individual and shared offices, which meet all expectations — and not just in terms of technical facilities. The penthouse floor also provides a wonderful panorama of the Düsseldorf skyline.
Düsseldorf's old town with its restaurants and small cafes is in the direct vicinity, making it ideal for eating out at lunchtime — and lively discussions at the longest bar in the world is a tempting way to spend the evening as a form of relaxed teamwork outside of 'real' everyday work.
The center of Düsseldorf, which is right in the street parallel to Kö, offers good connections with both underground lines taking you to Hauptbahnhof (central station) within just minutes, which in turn offers easy access to all major cities in the Ruhr region.
Young city people feel particularly at home here in our Düsseldorf office, as a good job working in a great team and a focused working atmosphere is fun.