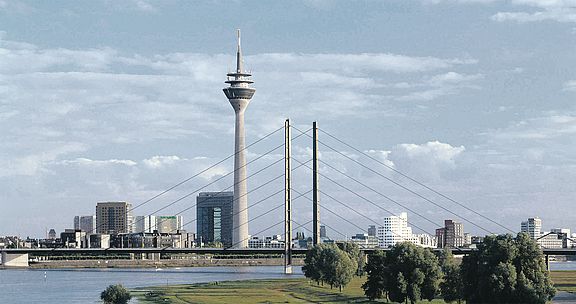 Düsseldorf
Our office in Düsseldorf places us in the vicinity of the most important jurisdiction, not only in terms of patent litigation in Germany and Europe, but also in terms of the most patent applications.
Düsseldorf, the capital of the German State of North Rhine-Westphalia, is situated in the center of the Rhine-Ruhr metropolitan region in the largest connected economic area in Europe. Our office is located in the city center between Königsallee and Altstadt, on the top floor of the "Rheinische Palais", a former ironworks site that is now a listed building. Until 1986, it was also home to the Düsseldorf public patent library containing German patent specifications. However, with patents now generally being published on the internet, this service is no longer in demand.
Start your career with us
Would you like to join our team? Then send us your application and let's see if we are right for one another.
Munich
as soon as possible
German Patent Attorney (m/f)
We are looking for a highly motivated German Patent Attorney (m/f) for providing competent and extensive advice for our international top clients in the technical areas of IT, telecommunication and Electical Engineering.