SPECIAL
Unitary Patent and Unified Patent Court
Sharing relevant insights and tips to help you get informed and be prepared.
An elite German firm that can ably address all trademark needs... Has provided a superior service defined by its strategic focus for over four decades now.

Their service is simply excellent. They are highly professional, quick, always very detailed and go the extra mile.

This mixed IP firm is a market leader for both patent litigation and patent prosecution.

The patent lawyers of Bardehle Pagenberg are technical experts, which is crucial within the patent-prosecution sector. Furthermore, they deal with all mandates, even those concerning dispute resolutions, pragmatically and business-orientated.

Bardehle Pagenberg has a strong IP practice [in trademarks] in Germany. The firm won Managing IP's Firm of the Year (2019) award for designs.

BARDEHLE PAGENBERG's are the digits dialed up by clients of all stripes when facing patent prosecution, infringement and transactions emergencies.
FIRM
Law and technology
under one umbrella.
Our international team of patent attorneys and attorneys-at-law know how to successfully enforce your industrial property claims. We scrupulously and tenaciously get to the bottom of matters, breaking complex cases down in a clear and comprehensible manner, while continuing to bear our clients' goals in mind. That's how we find crucial, convincing arguments. And we do so with passion and a fighting spirit — this is our key to success.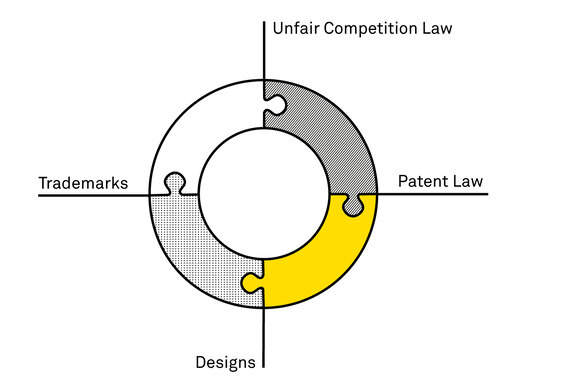 More than
240
attorneys-at-law and
patent attorneys
patent engineers,
senior consultants and
highly qualified employees
fighting your battle
More than
40
years of experience
In
4
European locations
with global connections
MY BARDEHLE
BARDEHLE PAGENBERG's
file manager.
We can offer you a special service allowing you to access your files online at any time, so you always have an overview of all information and documents relating to your cases.
IP KNOWLEDGE
IP Academy
Cumulative knowledge.
Online or on-site.
Lectures given by renowned experts with practical exercises and valuable guidance for your day-to-day work offer a comprehensive insight into all areas of industrial property law. These lectures are particularly recommended for all IP practitioners, whether working in companies or law practices, whether trainee lawyers or trainee patent attorneys.