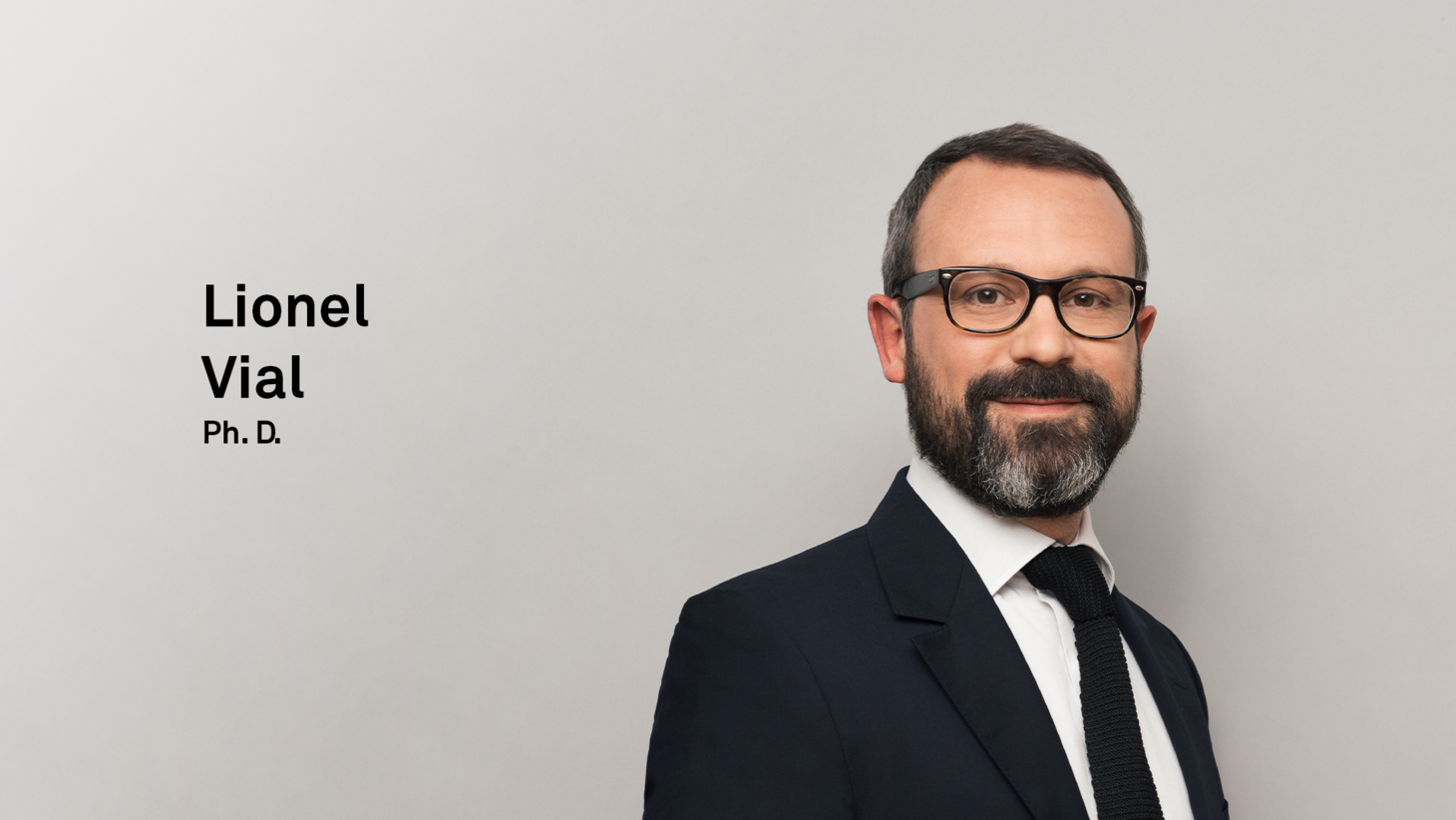 Lionel Vial
Ph.D., Dipl. CEIPI
Lionel Vial's practice involves patent prosecution and litigation in the fields of life sciences, pharmaceuticals, and chemistry. Lionel Vial holds a Ph. D. in Biochemistry and Molecular Biology and entered the patent profession in 2002.
He practiced in several IP law firms before joining the Paris office of BARDEHLE PAGENBERG in 2021.
Understanding our clients' needs to help them achieve their goals.
Publications
"L'actualité du contentieux brevet en France en quelques chiffres" (2017) Propriété Industrielle
"Storm clouds hang over Swiss-type claims" (2008) World Intellectual Property Review
"A difficult birth" (2008) Managing Intellectual Property
"A brief history of Swiss-type claims"" (2008) Managing Intellectual Property
"Aminoacyl-Transfer RNA maturation" (2003) Translation Mechanisms – Landes Bioscience
"Mitochondrial methionyl-tRNAfMet formyltransferase from Saccharomyces cerevisiae: gene disruption and tRNA substrate specificity" (2003) Biochemistry 42:932-9
"Recognition of tRNAs by Methionyl-tRNA transformylase from mammalian mitochondria" (2001) The Journal of Biological Chemistry 276:20064-8
Lectures & Seminars
Lionel Vial has been a tutor for the epi-CEIPI basic European patent law training course since 2013.
Memberships
Lionel Vial is a member of Association Internationale pour la Protection de la Propriété Intellectuelle (AIPPI), Association des Praticiens Européens des Brevets (APEB), International Federation of Intellectual Property (FICPI), Association des Amis du Centre d'Etudes Internationales de la Propriété Intellectuelle (AACEIPI), ENS Alumni, Institut Stanislas de Boufflers, Licensing Executive Society (LES), Compagnie Nationale des Conseils en Propriété Industrielle (CNCPI), European Patent Institute (epi), and Société Française de Biochimie et Biologie Moléculaire (SFBBM).
French and European Patent Attorney at BARDEHLE PAGENBERG - Paris, France
Patent litigation in Europe diploma - University of Strasbourg, France
French and European Patent Attorney in a private practice as founding and managing partner - Paris-Saclay, France
French and European patent attorney in a private practice - Paris, France
Licensed to practice as a French Patent Attorney
Licensed to practice as a European Patent Attorney
French and European patent attorney in a private practice - Paris, France
CEIPI, patent option - University of Strasbourg, France
Patent Engineer in a private practice in Paris, France
Master in Business Administration - IAE Paris, France
Ph.D. in molecular biology and biochemistry - Ecole Polytechnique, France
MSc. Biochemistry - Ecole Normale Supérieure (ENS) Paris-Saclay, France