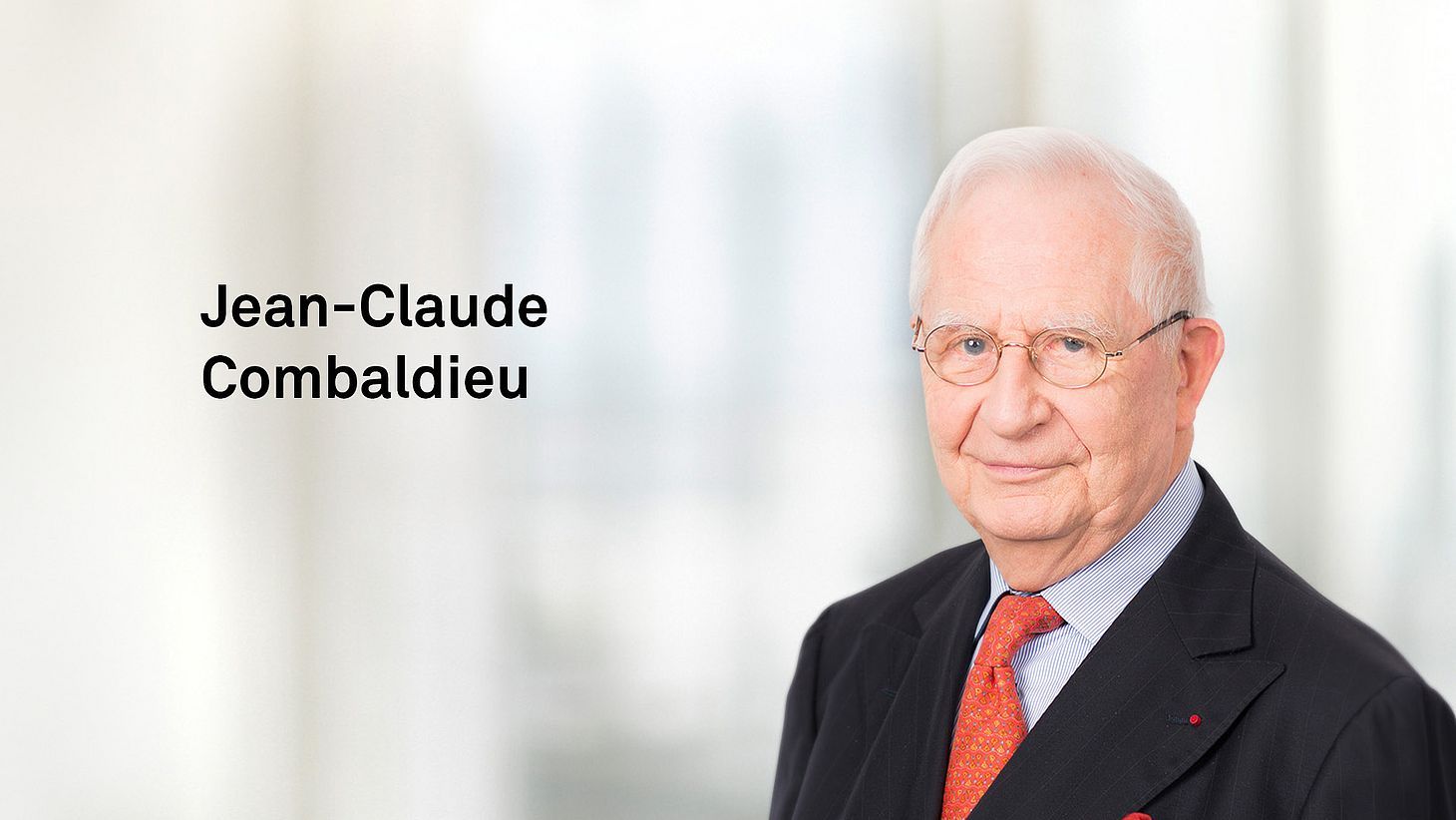 Jean-Claude Combaldieu
Jean-Claude Combaldieu, who, as the founding President of OHIM, headed the Office from 1994 to 2000, works as a consultant at the Paris office of BARDEHLE PAGENBERG. His areas of practice cover all areas of industrial property: patents, trademarks, designs, unfair competition, domain names and licensing.

From 1983 to 1994 he headed the National Institute of Industrial Property (INPI) in France. During this period, he was also the French representative on the Administrative Council of the European Patent Office (EPO) in Munich. From 1990 to 1993, he was the Chairman of the EPO's Administrative Council. In addition to these positions, he represented France before the World Intellectual Property Organization (WIPO) in Geneva. He was elected Chair of the WIPO General Assembly in 1993. He also acts as an expert with the WIPO Arbitration and Mediation Center.

As a Senior Consultant at BARDEHLE PAGENBERG, Jean-Claude Combaldieu is also an honorary expert in intellectual property matters before the French Court of Appeal and the French Court of Cassation.


Senior Consultant, BARDEHLE PAGENBERG SAS SPE
Location: Paris
Languages: English, French, Spanish
Memberships
Honorary member of the Administrative Board of CEIPI (Center for International Industrial Property Studies)
Honorary Member of ECTA (European Communities Trade Mark Association) and APRAM (Association des praticiens du droit des marques et des modèles)
Consultant with BARDEHLE PAGENBERG, Paris office, France
Inspector General of Industry and Commerce
President of the Office of Harmonization in the Internal Market (OHIM), Alicante, Spain
French representative in the governing bodies of the World Intellectual Property Organization (WIPO), Geneva, Switzerland
Chair of the General Assembly of the World Intellectual Property Organization (WIPO), Geneva, Switzerland
Chairman of the Administrative Council of the European Patent Office (EPO), Munich, Germany
Chairman of the Lisbon Union Assembly (WIPO), Geneva, Switzerland; Chairman of the Luxembourg Diplomatic Conference on the Community Patent

Chairman of the Madrid Union Assembly (WIPO), Geneva, Switzerland

Chairman of the Budget and Finance Committee of the European Patent Office, Munich, Germany
Director General of the National Institute of Industrial Property (INPI) in France
Chairman of the Paris Union Assembly (WIPO), Geneva, Switzerland
French representative on the Administrative Council of the European Patent Office (EPO), Munich, Germany
Engineering at the Ecole Centrale des Arts et Manufactures, Paris, France; Masters in Law, University of Paris, France