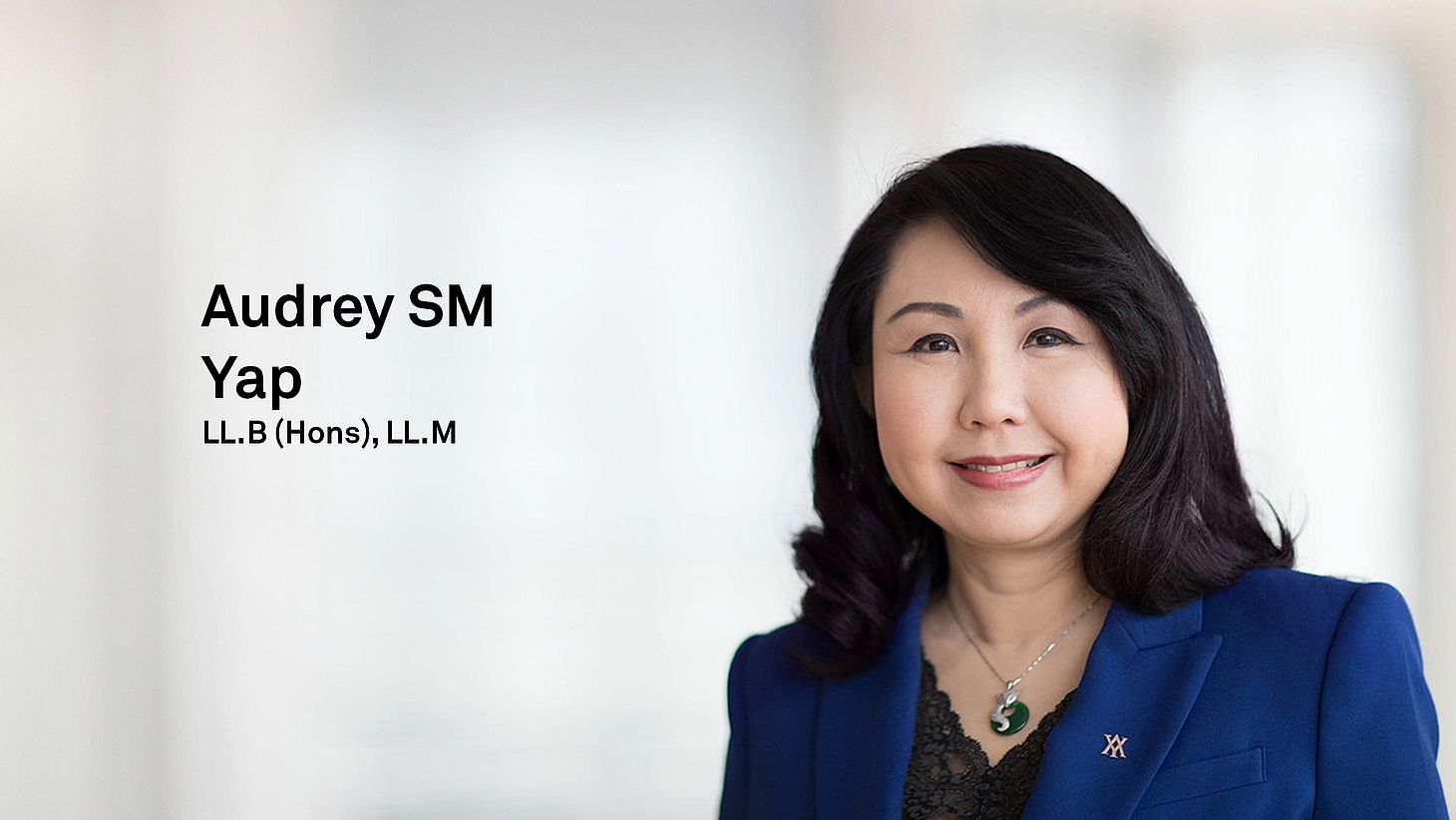 Audrey SM Yap
LL.B (Hons), LL.M

Audrey Yap is a founding partner and Head of the Intellectual Property Department of Yusarn Audrey.
Audrey's area of practice includes advising her clients on Intellectual Capital management and aligning a company's IP portfolio with its commercialisation strategy; advising on the management, protection and enforcement of all intellectual property rights including patents, trademarks, industrial designs and copyright; intellectual property licensing, franchising, technology transfer, securitization of IP assets and crafting of appropriate IP policies. She also files and prosecutes patent, trademark and industrial design applications both nationally and internationally.
Audrey Yap has acted for a variety of local and foreign companies and institutions including listed and private companies, multi-national corporations, government linked companies, hospitals, research institutes, pharmaceutical and medical apparatus companies, large public cooperatives, technology companies, venture capitalists, foreign and local law firms and individuals.
Read more about Audrey Yap on her extended profile.
Memberships
Among others, Audrey Yap is a member of the following institutions:
Board of Directors, Intellectual Property Office of Singapore
International Trademark Association
ASEAN Intellectual Property Association
Franchising and Licensing Association Singapore
International Association for the Protection of Intellectual Property
Law Society of Singapore
Singapore Academy of Law
She chairs the following committees:
SMEC Technology, Innovation & Productivity Sub-committee, Singapore Business Federation
Asia Pacific Committee, Licensing Executives Society International
Singapore Prestige Brand Awards