Alexander Haertel
Alexander Haertel specializes in patent litigation in all technical areas. Additionally, his expertise covers unfair competition law as well as design and trade secrets. As a litigator, Alexander Haertel has successfully handled hundreds of cases for his clients, always aiming to combine high-quality and relevant advice.
Alexander Haertel has expert knowledge with a broad technological background, particularly in the automotive and telecommunications industry, life sciences, glass manufacturing, mechanical engineering, 3D printing, and many more.
He represents clients in patent infringement proceedings, in nullity, opposition and cancellation proceedings before the various German infringement courts, the German Federal Patent Court, the German Federal Court of Justice, the European Patent Office, and the German Patent and Trademark Office. His vast experience in coordinating and conducting cross-border patent litigation proceedings makes him a sought-after partner of his clients who operate on an international scale.
Litigating patents is a complex and strategically challenging process. It involves close cooperation with colleagues and swift and efficient coordination with clients. My aim is to help clients stay on top of things and make the right decisions no matter how complex the case may be.
Recommended in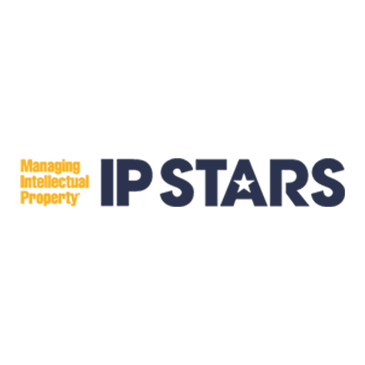 Publications
Alexander Haertel publishes articles on Intellectual Property, particularly on topics such as trade secrets, patent law, and FRAND, in various journals, e. g. WIPR, GRUR, or les Nouvelles.
Marketing for clinics with Web 2.0 (Klinikmarketing mit Web 2.0), 1st Edition, Kohlhammer, 2013 [German]
Commentary on Patent Law -German Patent Act, German Utility Models Act, German Law on International Patent Treaties, PCT and EPC (Patentrechtskomentar PatG, GebrMG, IntPatÜG, PCT und EPÜ), (editors.: Fitzner/ Lutz/ Bodewig) Munich: published by Franz Vahlen, 4th edition, 2012 [German]
Advertisement with superlatives under unfair competition law – substantive and procedural aspects (Die Superlativreklame im UWG – Materielle und prozessuale Aspekte), WRP 2007, 127 [German]
Online-auctions based on US law, published in: Hoeren/Müglich/Nielen, "Online-Auktionen – Eine Einführung in die wichtigsten rechtlichen Aspekte", 1st edition 2002, Bielefeld [German]
Lectures & Seminars
Alexander Haertel regularly speaks at national and international expert conferences, for example on LES congresses or conferences hosted by professional associations.
Memberships
Alexander Haertel co-chairs the European Committee of LESI, is the Vice Chair of the Dispute Resolution Committee of LESI as well as an international delegate of LES Germany. He also is a member of the Working Group on Intellectual Property and Media (AGEM) of the German Association of Lawyers (Deutscher Anwaltverein). Furthermore, he is a member of EPLAW, VPP and GRUR.
Partner at BARDEHLE PAGENBERG, Duesseldorf, Germany
Partner at Kather Augenstein, Duesseldorf, Germany
Partner at Preu Bohlig & Partner, Duesseldorf, Germany
Associate at Preu Bohlig & Partner, Duesseldorf, Germany
Qualification as Attorney-at law (Rechtsanwalt)
Associate at Heitmann von Meding, Duesseldorf, Germany
Studies of law and legal training, Marburg/Münster/London