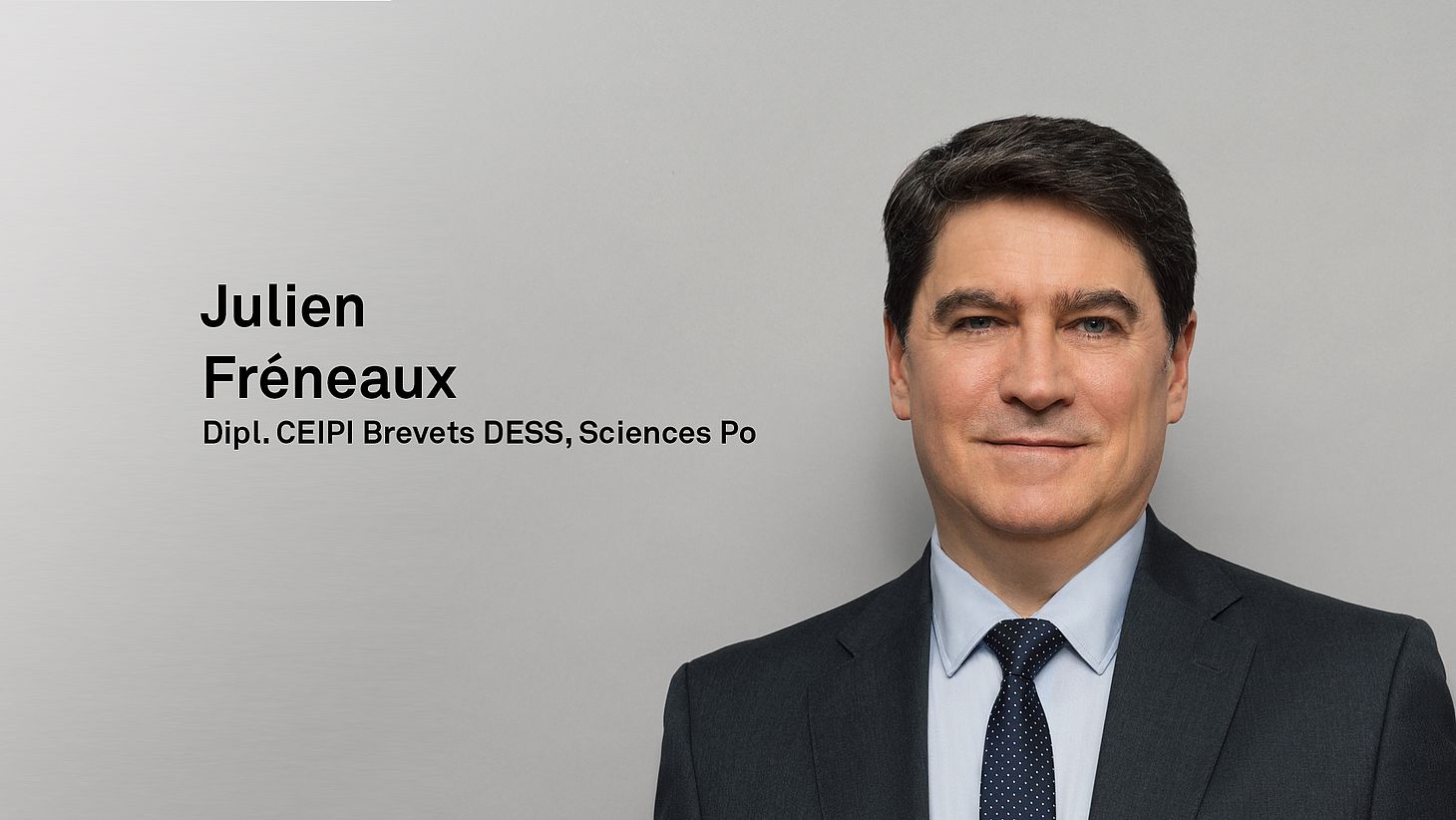 Julien Fréneaux
Dipl. CEIPI Brevets, DESS, Sciences-Po
Julien Fréneaux represents clients before the French courts in all IP matters, including patents, trademarks, designs, copyright and unfair competition. His practice focuses on patent infringement and validity litigation, including appeal proceedings, before the French courts competent to hear intellectual property matters. Julien Fréneaux frequently handles cases that involve coordinating with teams of lawyers from other jurisdictions, as well as parallel litigation proceedings in different countries in a complex international litigation framework. He has handled many multinational patent conflicts concerning technologies such as medical devices and sports equipment, as well as technologies in the field of mechanical engineering. He also handles a number of fashion design infringement cases.
Julien Fréneaux also deals with licensing matters, technology transfer agreements and IP-related contracts. He has led and supervised teams of auditors conducting IP due diligence during large M&A transactions.
Julien Fréneaux graduated from the Center for International Intellectual Property Studies (CEIPI) at the University of Strasbourg, earning a professional degree in patent law, and from the University of Paris, earning a postgraduate degree in intellectual property law. He was admitted to the Paris Bar as a specialist in intellectual property and is a member of several IP professional associations including AIPPI, LES, and EPLAW. He is also the co-author of the French chapter of the book "Interpretation of patents in Europe: applications of Article 69 EPC".
Frontman Julien Fréneaux has a good reputation for his experience in extensive telecoms cases.

JUVE Patent, France 2022

›lawyer with excellent strategic skills‹ (competitor)

JUVE Patent, France 2020

Julien Fréneaux is a go-to name in the French market who receives strong praise from peers for his adept handling of licensing arrangements and technology transfers.

Who's Who Legal Patents, 2020

Courtroom giant Julien Fréneaux heads up the patent litigation team – for complex, cross-border matters, he is one of the key names in France.

IAM Patent 1000, 2019

Julien Fréneaux gains recognition for his outstanding patents practice. He has expansive experience of infringement and validity disputes.

Who's Who Legal Patents, 2019

Julien Fréneaux is a veteran of many multi-jurisdictional patent conflicts, as well as fashion design infringement cases. He is also renowned for his licensing and transactional prowess.

WTR 1000, 2019

Fréneaux is described as a ›technically outstanding litigator‹ who provides ›excellent‹ services to clients.

Managing IP, IP Stars, Trade Mark & Copyright, 2018

Julien Fréneaux is ›outstanding‹ according to impressed sources, who highlight his impressive work acting in patent infringement and validity proceedings.

Who's Who Legal Patents, 2018

Julien Fréneaux ›really knows his stuff and is doing very well for his clients‹, say impressed peers.

Who's Who Legal Trademarks, 2018

Julien Fréneaux is a versatile practitioner who has appeared before courts the country over and conducted IP due diligence for plenty of large M&A transactions.

WTR 1000, 2018

All-rounder Julien Fréneaux has extensive experience counselling on patent infringement and validity proceedings; the BARDEHLE PAGENBERG man also has the Midas touch on multinational mandates.

IAM Patent 1000, 2017

Julien Fréneaux knows the procedural law perfectly well – he is an outstanding lawyer. I would absolutely recommend him to others.

WTR 1000, 2017

Julien Fréneaux represents clients and litigates before the French courts in all IP matters, with an ›impressively comprehensive practice‹ including patents, trademarks, designs, copyright and unfair competition.

Who's Who Legal, 2016

Julien Fréneaux [...] is an experienced infringement and validity litigator who excels on [sic] multi-jurisdictional actions.

IAM Patent 1000, 2014
Recommended in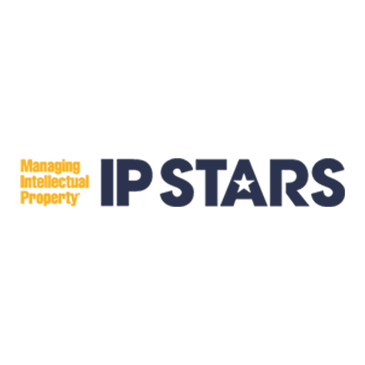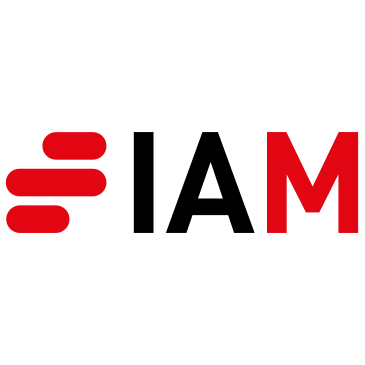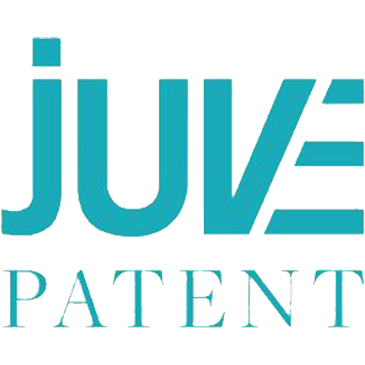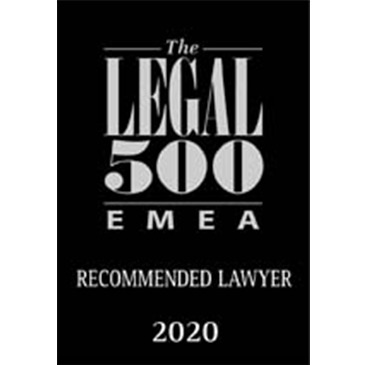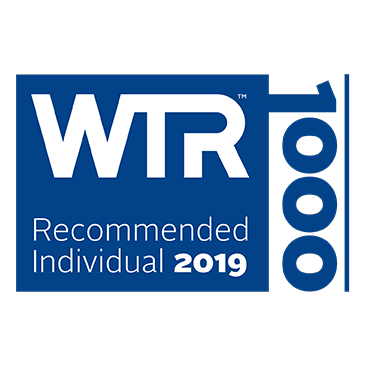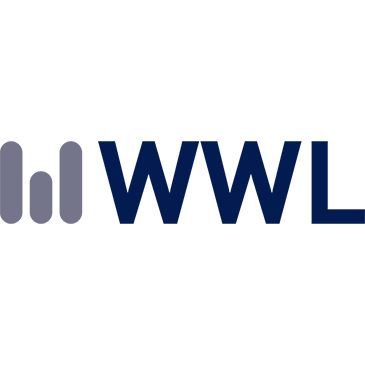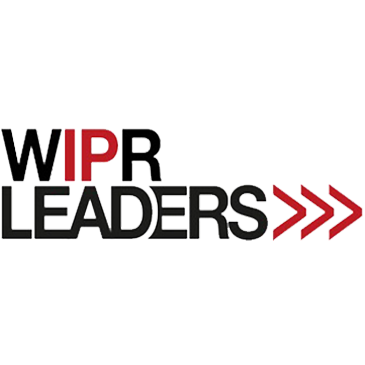 Resident Partner of the firm (Paris Office)
Professional degree in patent law at CEIPI (Centre d'Etudes Internationales de la Propriété Industrielle), University of Strasbourg, France
Associate of the firm BARDEHLE PAGENBERG, Paris, France
Associate of the law firm Moquet Borde & Associés, Paris, France
Associate of the law firm Legrand & Lesage-Catel, Paris, France
Paris Bar Examination, licensed to practice as an attorney-at-law (Paris Bar) [Avocat au Barreau de Paris]
Postgraduate Degree (DESS) in Industrial Property, University of Paris II, France
Master of Law, University of Paris II, France
Diploma from the Institut de Sciences Politiques of Paris (Faculty of Economics and Finance), France