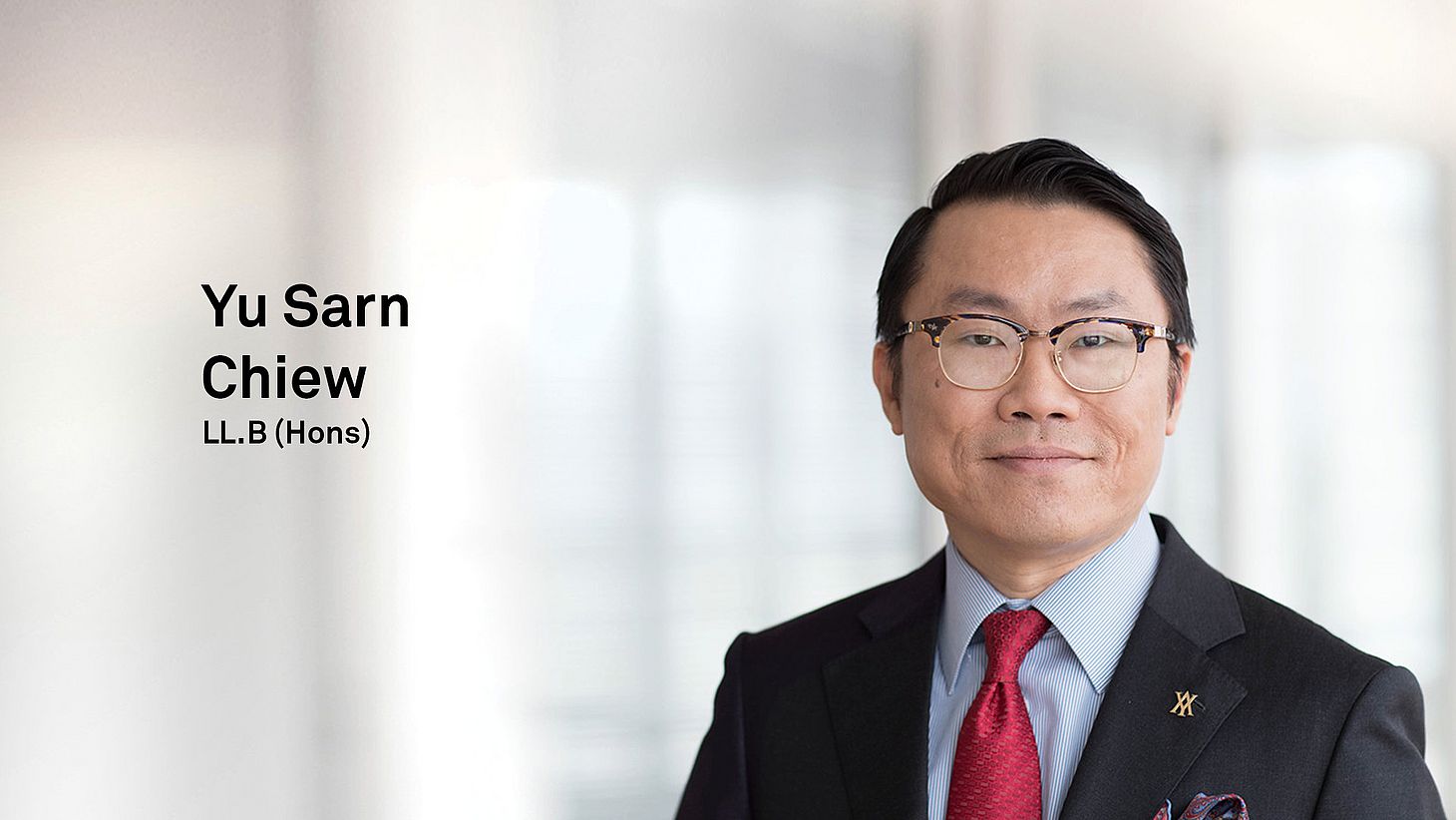 Yu Sarn Chiew
LL.B (Hons)

Chiew Yu Sarn is a founding partner and Head of the Corporate and Commercial Department of Yusarn Audrey. Yu Sarn is an Advocate & Solicitor of the Supreme Court of Singapore, and is also entered into the rolls as a Solicitor, England and Wales.
Yu Sarn Chiew's areas of practice include corporate and commercial law and IP, with a specific focus on the commercialization of IP. In his strategic IP consultancy work, Yu Sarn Chiew advises companies, institutions and government agencies on IP strategic planning and IP governance and policy, and helps his clients enhance their in-house IP management capabilities through training and coaching.
In the area of franchising and licensing, Yu Sarn Chiew's practice includes assisting Singapore and international franchisors and IP owners in franchising and licensing transactions all over Asia and other markets. The clients he has served include technology companies in areas such as software, wireless technology and healthcare, as well as venture capital and private equity fund managers, statutory boards, hospitals, multinational corporations, foreign and local law firms and internationally renowned authors and speakers.
In the area of financial technology, including blockchain and cryptocurrency, Yu Sarn Chiew has advised on several initial coin offerings (ICOs) in the fields of supply chain assurance, gaming, healthcare, and mobile payments, among others. In addition, he has advised on regulatory issues relating to insurance technology as well as cryptocurrency dealer business. He has also assisted clients in making applications to be admitted to the MAS Fintech Regulatory Sandbox.
Read more about Yu Sarn Chiew on his extended profile.
Memberships
Yu Sarn Chiew is a member of the following institutions:
Association of Cryptocurrency Enterprises and Startups, Singapore
Asia-Pacific Committee of the Licensing Executives Society International
Law Society of Singapore
Singapore Academy of Law
Law Society of England and Wales
Singapore Institute of Directors