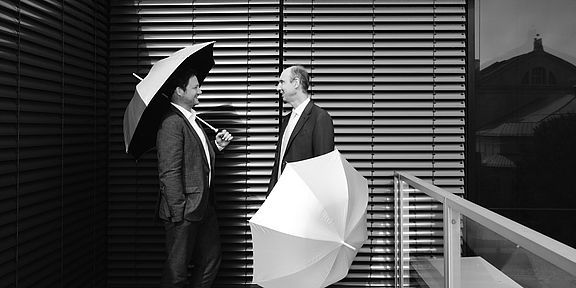 »Exchangeable client relationships? That is not how we work. We remain in close dialogue with our clients. In our profession, there is no mathematical function to determine results. This means we always take risks – some greater than others. This requires courage and trust.
However, lawyers and patent attorneys tend to want to be everybody's darling – they want to be liked by the courts, by clients, and by colleagues on the opposite side. Therefore, they traditionally never drop their guard. And sometimes fail to muster the courage that is necessary.
But this is not how we work. We are willing to give you our everything. Even when the going gets tough. And even when if this means running the risk of not being everyone's darling.
We work best with clients we know well and with whom we can have a frank and close exchange. This is why earned trust is so important to us. This is where we are at our best. For we do not measure our success in money but in terms of years.«