We are front runners at the UPC
FRONT RUNNERS AT THE UPC ... ready to act with a proven track record
We strongly believe in the UPC.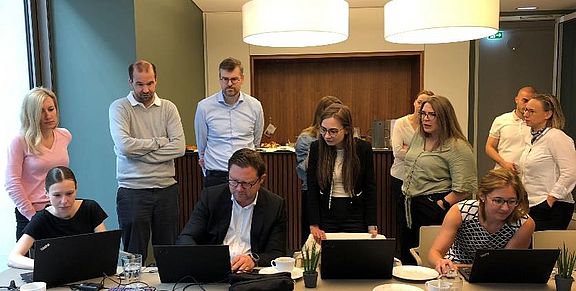 We filed 6 of the initially filed 19 cases on day 1 as reported by the court (2 PI requests, 4 main infringement actions and many protective letters). They include the very first cases filed at the Munich and Hamburg local divisions as well as the Munich central division. We defend in 1 additional case.
Two weeks after the start of the UPC, we are handling 7 of the current 20 cases with a share of a bit more than one third. [Update: Three months after the start of the IPC, we are handling eight of 52 cases.]

We realize, and painfully experience regarding the CMS, that the system is not yet perfectly functioning. This is just another reason to help shape the system – in close cooperation with the UPC staff and judges. The judges and the staff, deserve our trust as well as our assistance in making the UPC an epicenter of global patent litigation, fostering innovation and furthering lawful competition.

For more information about the Unified Patent Court and the Unitary Patent in general, and our activities in that system, please visit our online hub UPC Special.

UPC in Munich, June 1, 11.45 a.m. »WE FILED FIRST, because we were there in person.« (Johannes Heselberger, Managing Partner)
FRONT RUNNERS AT THE UPC … acting as representative in inaugural oral hearing
On August 17, 2023 BARDEHLE PAGENBERG argued as representative in the very first oral hearing before the Reporting Judge of the Munich Central Division of the UPC.
»We are excited to see this new system evolve firsthand and proud to be part of this historic process.«
Part of Munich team: Johannes Heselberger, Dr. Ronja Schregle, Dr. Dominik Woll, and Dr. Axel Berger
FRONT RUNNERS AT THE UPC ... with unrivaled (wo)manpower
To be ready, we considerably grew our team with top-tier laterals and up-and-coming talent.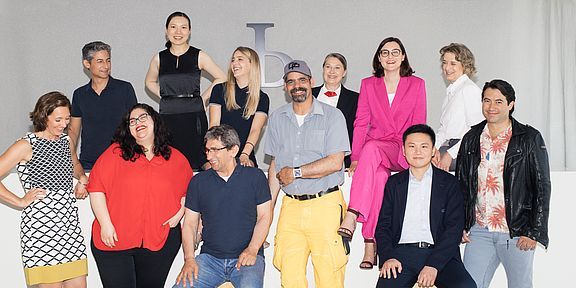 Now, our European patent litigation team comprises
13 equity partners
14 salary partners
8 counsel
70+ patent litigation practitioners
numerous paralegals and assistants
who are determined to cater to all your UPC-related needs based on intense training and experience.
FRONT RUNNERS AT THE UPC ... with offices where it counts
Even before 2023, BARDEHLE PAGENBERG was one of the leading IP law firms in Europe, providing its clients with top-tier services in all fields of Intellectual Property – from the first idea through to the launch, exploitation, enforcement and strategic management, particularly in the area of patent law.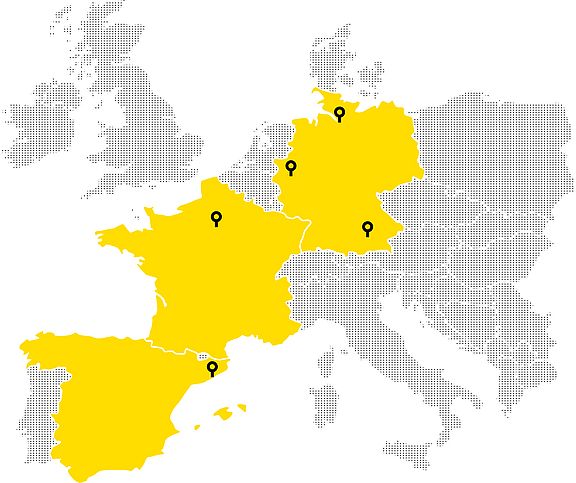 BARDEHLE PAGENBERG has offices in the cities of the UPC's Central Division:
BARDEHLE PAGENBERG also has offices in the cities of the UPC's Local Divisions in Germany:
FRONT RUNNERS AT THE UPC ... with a battle-tested team
Patent litigation is the core strength of our firm. Each year, we are handling more than 600 adversarial patent disputes in courts and patent offices in all stages, from just filed to final cost recovery.

We cover numerous technologies and represent plaintiffs and defendants alike, particularly in key sectors such as

Telecommunications
IoT
Automotive
Life Sciences
Medical Devices
For nearly 50 years, lawyers and patent attorneys have been cooperating in our firm, especially in global, high value patent fights.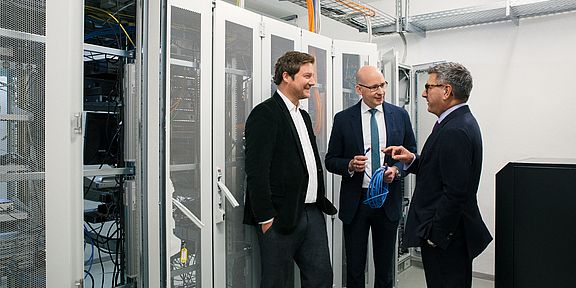 They evolved together and have even come to like each other. Both perspectives are key to our success. No other firm is recognized to provide top-tier services on both fronts. We are a patent litigation powerhouse based on agile, seamless, and trusted teamwork.
FRONT RUNNERS AT THE UPC ... independent with a strong international footprint
Cross-border patent disputes are our daily business.
We frequently assume a coordinating role, acting as European lead counsel, so clients benefit from our solid under-standing of the laws and procedures of all relevant patent jurisdictions.

We are independent and free to provide clients with the best fit for their individual case:

We bring in our trusted network of best-in-class local counsel built over decades in foreign jurisdictions right where it matters, nowhere else.
Our footprint in the US is second-to-none, as proven, for instance, by many successful 1782 discovery requests.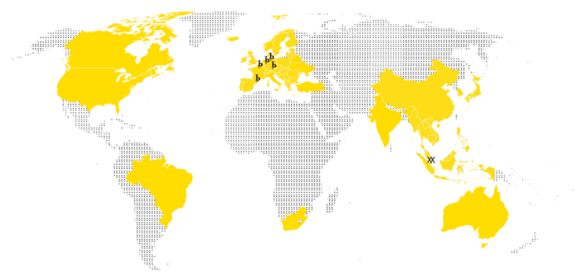 FRONT RUNNERS AT THE UPC ... with business-minded partners for you
First, we want to win a client over. Then, we want to win on the client's behalf.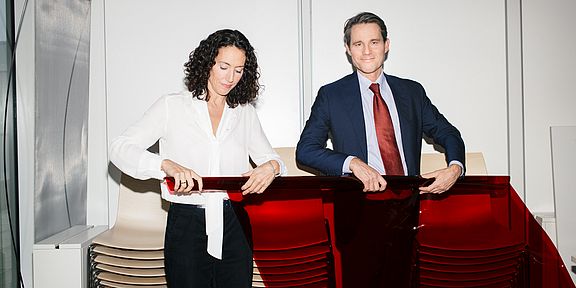 We own our firm and do not depend on decisions made elsewhere. We understand business as we run our own one. We never lose sight of the client's commercial objectives – no matter what.

If we take on a case, we are 100 percent behind it. This means, once we take on a case, we are a team: either we win together, or we lose together. And we really don't like losing. We measure success in years of partnership.